New in the shop
I've now been through and checked all the shop inventory and added in some new sets of stitch markers. As I've probably mentioned, I've sourced some closed rings and so now can offer both rings and loops; the rings only come in two sizes, but the tigertail loop ones are in varying sizes, from small to larger. Here's a selection of some of the newest ones: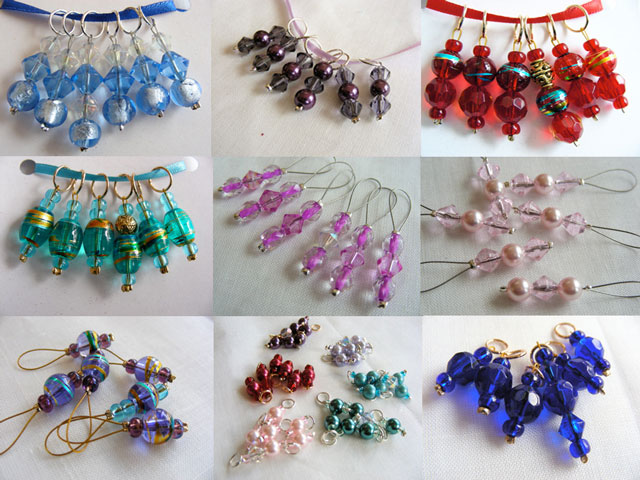 Top row: Ice Blue; Dusk; Firebirds;
Middle row: Tropical Lagoon; Hot Ice; Margot Fonteyn;
Bottom row: Mauve and Turquoise Orbs; the tiny pearl lace markers I posted about yesterday; and Royal Blue.
I feel better now that the job is done – and just as well it is done, because I've got plenty of other things to be getting on with!!