New Year, new look
While I planned to post something today – a catch-up post – I didn't actually plan to give the blog a whole new look. But you know how it goes… the theme I was using needed updating, and so I did the auto-update, and as a result it went all wrong. I could have stuffed around and fixed it (the problem was the widgets, I think), but I'd been planning to do a new theme, and I now have a great little program called Artisteer, so I played around on that and voila! – we have a new design!
So, what have I been up to since last I posted? Not a lot in the way of knitting and crafting, as I've been flat out teaching, marking, finishing a book and revising it. I have a number of wips languishing or receiving only occasional attention – two top-down cardigans, a lace shawl, some mittens for Gordon. But I did finish some red socks for my sister for Christmas: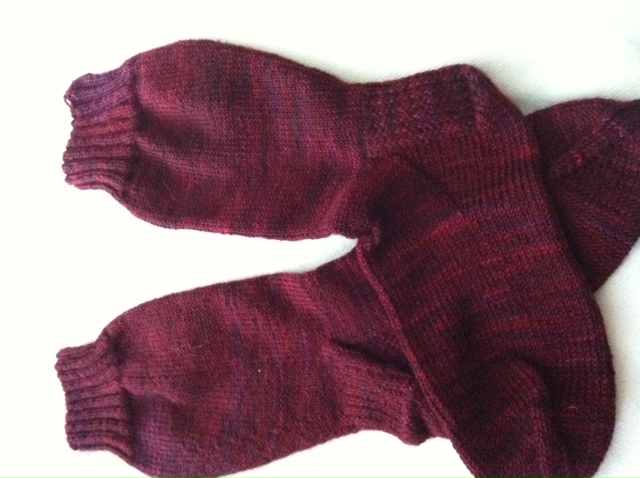 There was also a little Christmas sewing – a roll-up shopping bag for a batty friend who likes bats – the print isn't really bats, but it looks a little like them so we call it bat camouflage: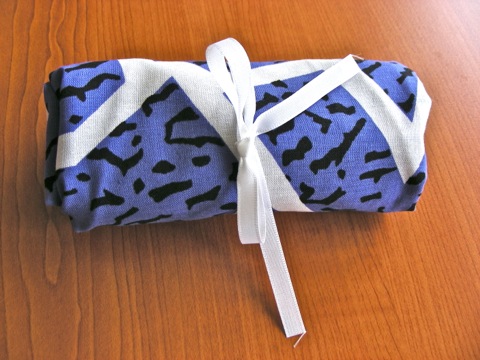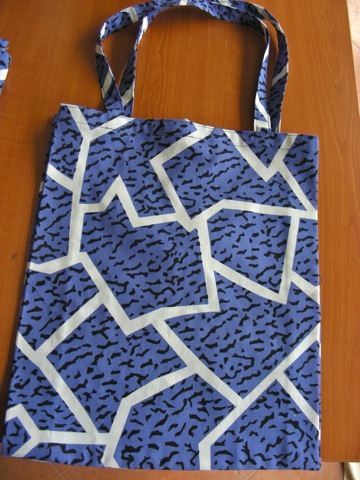 I was in a secret santa swap with the local Ravelry crew, and I made an apron for my cheesecake-baker extraordinaire friend, Amanda: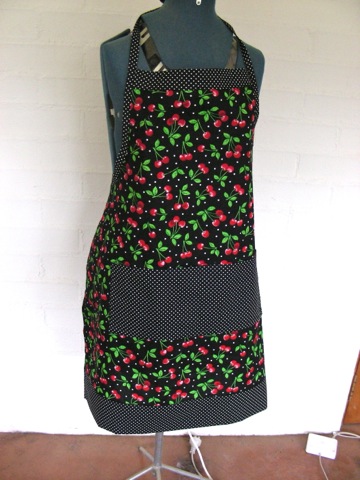 They're not made from yarn or fabric, but I've also made quite a lot of these in the past few weeks: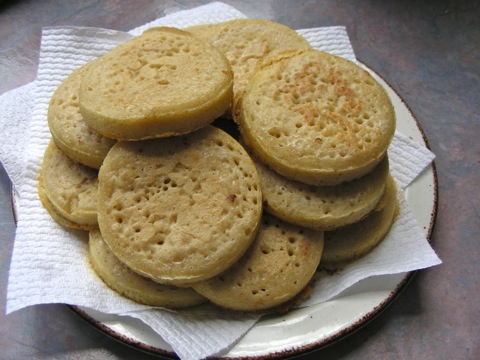 Sourdough crumpets – delicious toasted and spread with a little butter and honey! I stocked up my parents' freezer while I was in Canberra for Christmas, and restocked ours yesterday.
Knitting-wise, I'm currently working on a lace doily: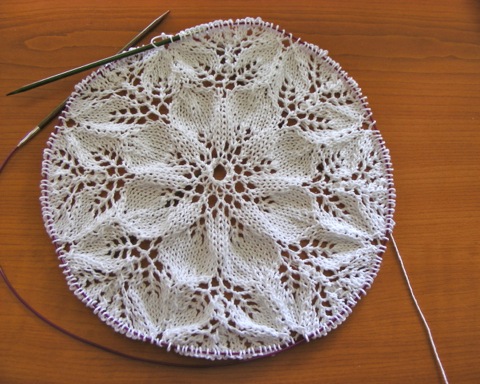 …because I need some lace doilies for the lovely china teacup sets my sister gave me for Christmas: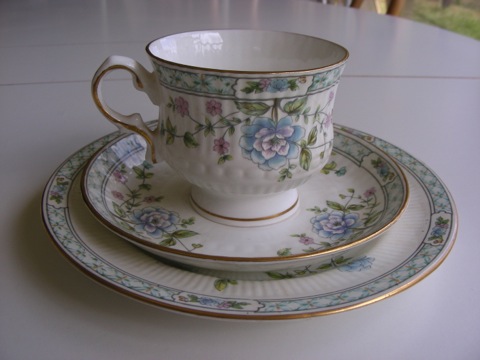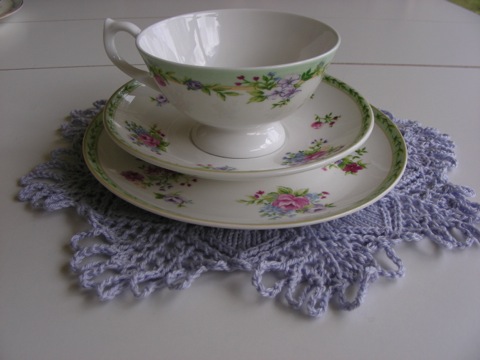 And the last thing I should mention is that we have a new puppy – 9 month old Skye, who joined our household two months ago, after we had to euthanise our beautiful, beloved Princess Dog. Skye loves toys…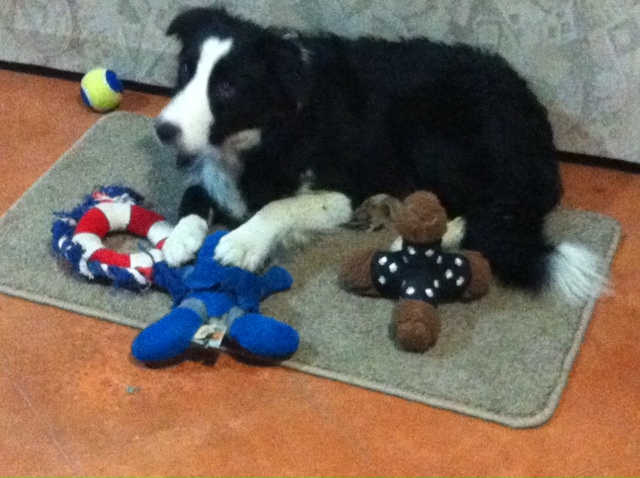 … and is a fibre enthusiast…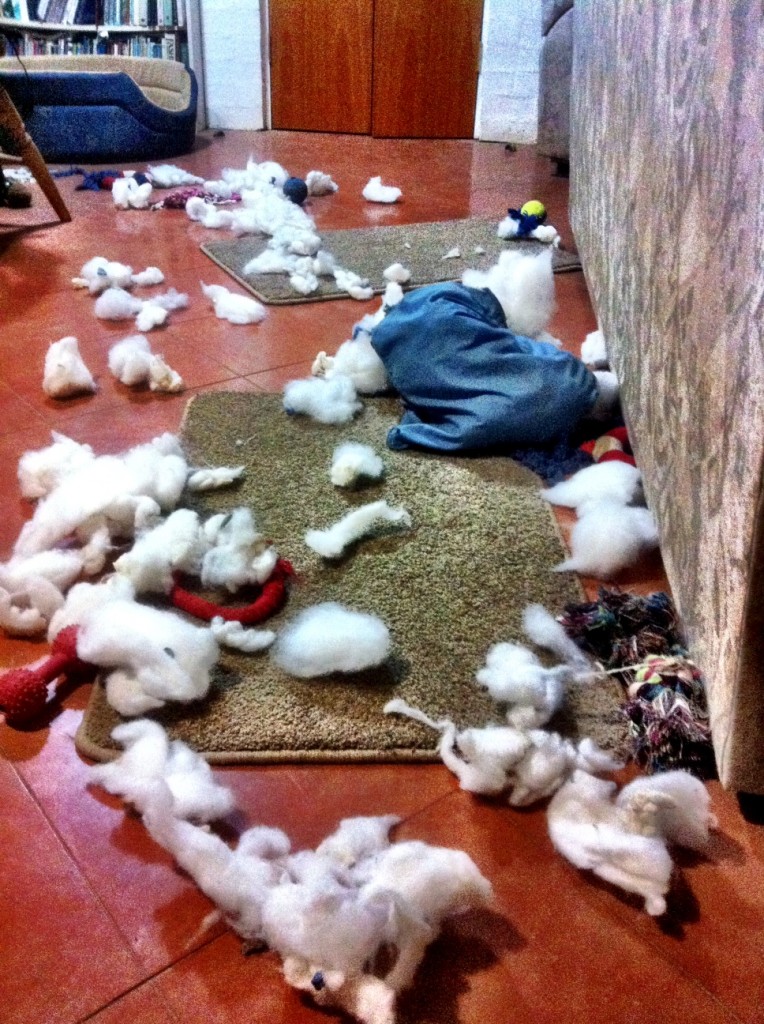 She especially loves the fluffy stuff inside her cushion, and often pulls it all out – it's one of her favourite games!
So, that's my catch-up post for this last day of 2011. I hope you like the new blog design – I do! I'm hoping that 2012 is a great year for all my friends – may there be much making of beautiful, practical things, for all of us, and companionship in the making and sharing 🙂
3 Responses to New Year, new look