Quilting journey
I'm a learn-as-I-do kind of person, and I'm enjoying learning about patchwork and quilting. I'd love to spend more time on it – on all my textile work! – but work and writing claim a lot of my time and brain power. However, on Sunday, after finishing uni marking on Friday and teaching an all-day writing workshop on Saturday, I declared Sunday a rare holiday from work, and spent all day playing with fabrics. As a result, my first quilt top is now finished: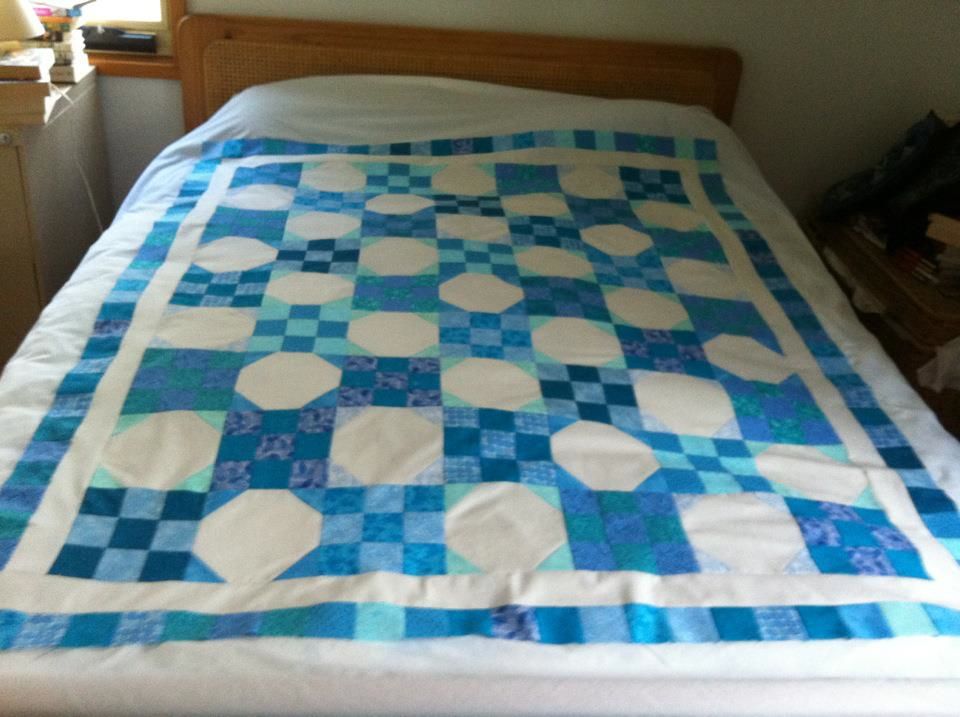 (I'm also more relaxed… I should declare holidays more often!)
I did think about making it larger, and I made a few extra blocks… but then I decided to leave it as is, my logic being that I didn't want to have to quilt a huge quilt for my first one. So, I put the extra 9 blocks together into a small piece, and quilted it for practice: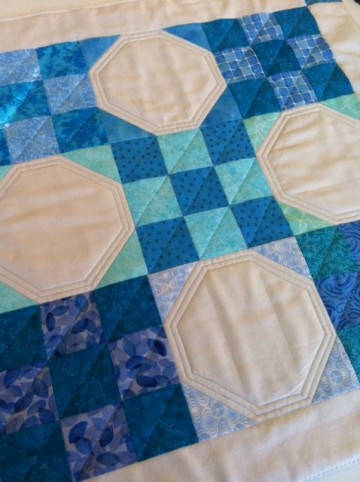 I'm glad I did this; it enabled me to get more used to machine quilting and handling a (somewhat) larger piece without being too concerned about making mistakes. I'll have a go at free-motion quilting in the sashing, although I need to get the right foot for my machine to do that. Then I'll bind this piece – although what I'll do with it, I don't know. I suppose it's about the right size to put over a new-born in a bassinet; with all my nieces and nephews in their late teens and early twenties, maybe there'll be a new-born sometime in the next decade!
I had work to do last night, but in the disjointed couple of hours in the late afternoon when there's dog walking and dog feeding and dog playing and making dinner and such, I also made a patchwork star: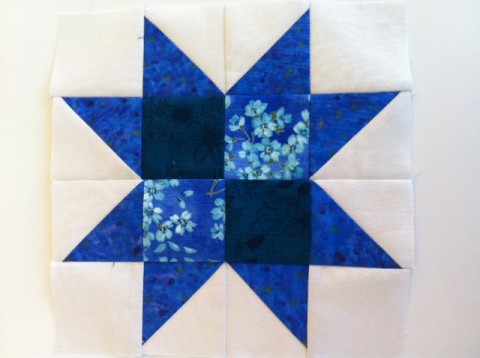 Maybe it will just be a practice block. Maybe there'll be more. Maybe there might even be a quilt one day – I  love blues and whites and stars…)
Maybe I'd better concentrate on finishing knitting a shawl (I worked out some problem rows last night!), and writing a book, and earning a living!!
2 Responses to Quilting journey