Christmas Lights
Now available!
Christmas is celebrated in many different ways across the world, but one thing that's common in many cultures is the tradition of stringing Christmas lights in the streets, around the home, and on the Christmas tree – reflections of the star of the Christmas story.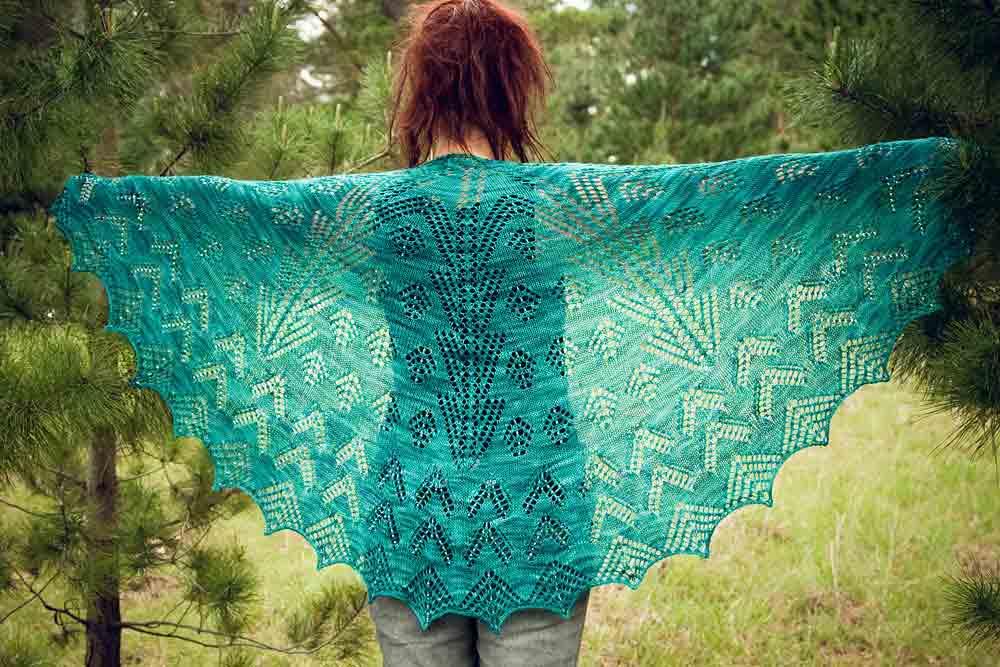 This semicircular shawl has Christmas Trees radiating from a star, with beaded lace motifs sparkling like decorative lights. The instructions are provided for three sizes, a shawlette, and a medium and large shawl, and are in two formats – as charts, and as written instructions.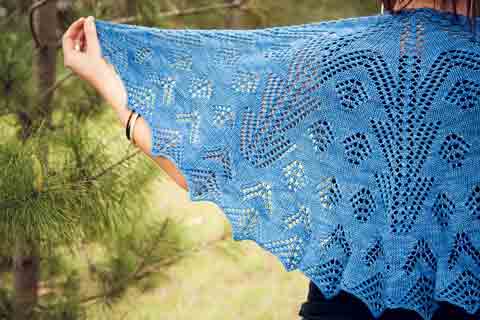 The pattern is now available to buy through Ravelry. You don't have to be a member of Ravelry to purchase patterns through the site. (Although it's such an amazing, informative, and fun community that I do highly recommend joining!)


You can download the first two pages of the pattern, with yarn and bead requirements and approximate measurements for each size, as a free pattern preview.
ERRATA:
If you downloaded the pattern before Nov 1, 2010, please note there are two errors:
On page 8, in the written instructions for Section A, row 35, the Gore section should begin:
k2, (k2tog, yo) 3 times.
(The yo was inadvertently ommitted)
On page 11, in the written instructions for Section C, row 5, the Gore/Body section should read:
k6, sk2p, k6, sm, k6, kfbf, k5 sm, k7, sk2p, k6
I uploaded a corrected version of the pattern to Ravelry on Nov 1st, but if you have already printed the pattern and don't wish to print it out again, please note these corrections. To download a corrected version of the pattern, click on the 'update available' link in your Ravelry pattern library.
If you're unsure, as you're knitting, if you have enough yarn, the Christmas Lights Shawl Percent Complete is a one-page downloadable .pdf file with a table listing the percentage completed of each shawl size at each section.
One Response to Christmas Lights