Time for tea
When I posted yesterday about my Lerke doily, I hadn't quite finished another one. But now it's finished, blocked, dried – and tested!
I'm home by myself today, and usually I'd have my early afternoon cup of tea in one of my lovely stoneware mugs. But as I wanted to photograph the newest doily, I brought out the bone china again. I also cleaned the little silver teaspoons that I didn't have time to clean for my afternoon tea last week. (I don't think my old t-shirt and comfy cotton trousers come anywhere near the elegance of the tea set and doily – but no-one can see me!)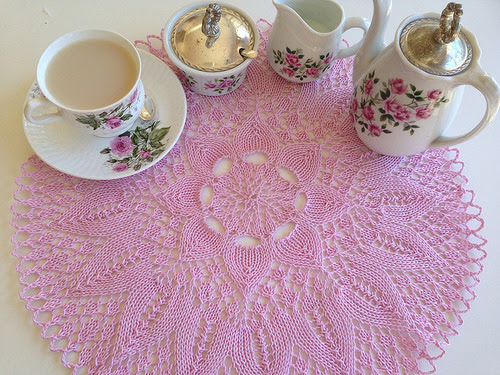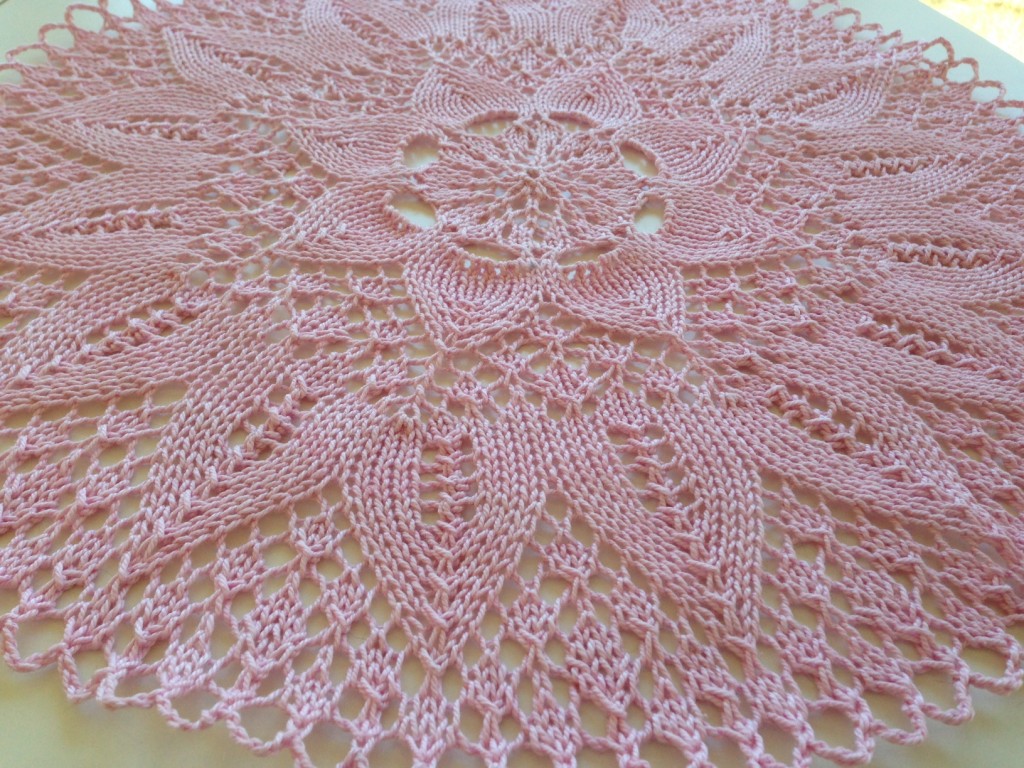 This is another pattern from the book Knitted Lace by Sonja Esbensen and Anna Rasmussen – this pattern is 'Marie'. As with all the doilies I've knitted so far, I've used fingering-weight cotton instead of the finer cotton recommended in the pattern – which of course makes my doilies bigger, more like table centres. I do have some slightly finer cottolin in my weaving stash, so maybe my next one will use that, as a comparison. My next one? I'm not sure yet – I'm very tempted by a few in the book. And there's also a Marianne Kinzel book on my shelves, and I also have a couple of Gloria Penning's lace doily books… between them, they'll keep me busy for a few years!