Finished – Shetland Snow
I started this shawl on January 1st in a burst of enthusiasm for the 10 Shawls in 2010 challenge… and then became sidetracked by designing and knitting Brangian and her variations. So, my Shetland Triangle languished, with me picking it up and knitting a few rows every now and then… but I decided a few weeks ago to start finishing up some wips, and now I've finished this one.
Each year, at the Romance Writers of Australia conference in August, there is a silent auction with all funds raised going to cancer research. Last year, I wanted to donate a lace scarf, but I struck a problem in adapting the pattern and didn't manage to get it finished in time. So, this year, I'll donate this shawl along with some signed books to the auction.
It's a grey, rainy day, so it was a challenge to photograph her: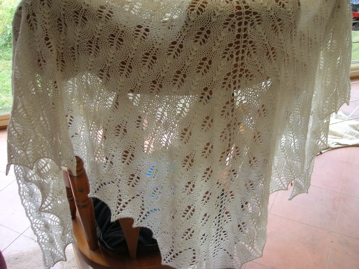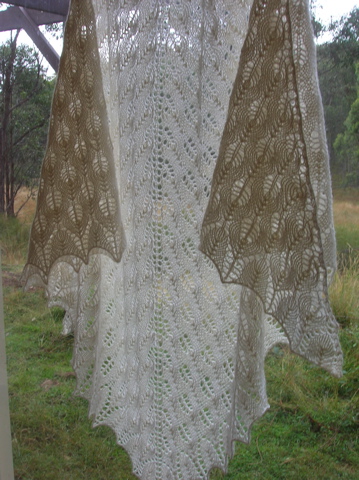 The pattern is the wonderful and easy Shetland Triangle (Ravelry link), by Evelyn Clark. The yarn is 4ply Luxury from Bendigo Woollen Mills. I also added beads from Empire Beads to the last two repeats and the edging (Czech seed beads Round Pearlised White 4.5mm GB5/0):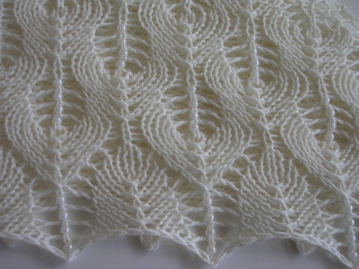 5 Responses to Finished – Shetland Snow